We wanted to create a special place where people could afford to take care of themselves on a regular basis using proven therapies that empower the body's natural healing capabilities… all in a beautiful, peaceful and caring environment.  Many of the therapies and services offered at Kure Spa & Wellness Center are the tools I used to go from disabled (I had to quit my career for 3 years) to working again full-time and opening our center.
Please visit us and experience our transformative services and therapies. Whether it is for deep relaxation, or if you are trying to empower your natural healing capabilities, there is something here for you!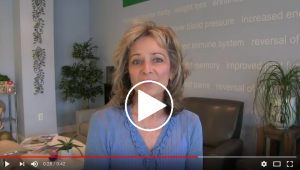 Vibrosaun helped Liz with insomnia.