Massage, the systematic manipulation of muscles and soft-tissue, has proven over centuries to restore and enhance our sense of well being and fitness – physical, mental and emotional. Besides reducing the negative effects of daily stress on your body, regular massage will help normalize blood pressure, decrease insomnia, strengthen the immune system and restore the elasticity of muscles and joints. While there are many 'clinical' proofs of the benefits, massage will prove itself to you when you experience it at its best. For a more transformative experience, pair your massage with a whole body vibration & sauna therapy treatment or PEMF therapy.
Our Licensed Massage Therapists have broad training and deep experience in many of the most popular modalities listed below. They have at least 200 hours of professional work experience after graduation.  Meet our therapists
Massages are 30, 60 or 90 minutes long. Additional time is allotted to allow for a conversation with your therapist regarding your needs and concerns, and for you to get ready on the table. At any time during the session, you are encouraged to let the therapist know if you would like them to use more, or less pressure, or to adjust in any way the work they are doing. See massage rates here.
Standard Massages Offered
Swedish Massage

Swedish massage is the most common and best known type of massage. It involves long, fluid strokes of muscles and soft tissue with pressure that varies from light to medium to firm. This type of massage is considered to be one of the most relaxing styles. Your massage therapist will adjust the pressure according to your sensitivity and preference.
Sports Massage
A no-nonsense massage that aims to stretch tight muscles, stimulate inactive muscles and improve soft tissue condition. Sports massage can enable you to move your body more freely with more flexibility and in time can improve your posture. There are also specific protocols for sports massage immediately pre or post-event. As the name suggests it is popular with athletes, as it enhances performance, assists recovery and prevents injury. These are benefits we can all enjoy.
Deep Tissue/Trigger Point Massage
Deep tissue & trigger point is a more intense, focused massage. This technique uses slow, deep strokes as well as sustained pressure on trigger-points and is designed to relieve severe tension, resolve issues of discomfort and restore easy and pain-free movement. Your therapist will consult with you prior to determine areas of specific need, and will check with you throughout the session to keep the pressure within your comfort range. Deep tissue massage is often recommended for those who experience chronic pain, excessive tension and restricted range of motion.
Specialty Massages/Treatments Offered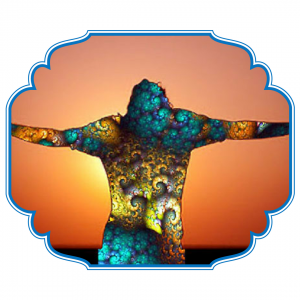 Fascia Integration
Introducing an exciting new treatment exclusive to Kure Spa and Wellness Center!

Developed by two of our most experienced massage therapists, Fascia Integration begins with 30 minutes in our exclusive Vibrosaun therapy (a combination of whole body vibration and sauna therapy). This whole body vibration and sauna therapy will warm and relax your fascia and muscles – a perfect preparation for the specialized bodywork to follow. We integrate energizing massage techniques and use specialized tools that will release bound and distorted fascia.  For more details, click here.
Relax, Renew, Renourish
It Is The Perfect Body, Mind and Spirit Restoration Experience. We are the only place in the United States to offer this deeply relaxing and healing treatment.
One (1) 30-Minute Vibrosaun
One (1) 60-Minute Massage
One (1) Organic Juice or Smoothie
Your first service will be a one-of-a kind whole body vibration & sauna therapy for 30 minutes. Vibrosaun's unique combination of sauna heat, vibration, aromatherapy and soothing music will relax your mind, body and spirit! Vibrosaun is the perfect pre-massage treatment as it eases and warms the muscles, which promotes a more relaxed state and therefore, a more beneficial massage.
Next, while in a deeply relaxed state, you will transition into our massage area for a soothing 60-minute massage, which includes a hot towel foot wrap that is beloved by our clients. We use  essential oils and organic products during our massage.
Following your massage, relax in our stunning juice bar with soft backdrop music and enjoy a nourishing organic juice or delicious smoothie.
CranioSacral Therapy

CranioSacral therapy (CST) is a gentle, hands-on approach that releases tensions deep in the body to relieve pain and dysfunction, and improve whole-body health and performance. With a light touch, the CST practitioner uses his or her hands to evaluate the cranio-sacral system by gently feeling various locations of the body to test for the ease of motion and rhythm of the cerebrospinal fluid pulsing around the brain and spinal cord. Soft-touch techniques are then used to release restrictions in any tissues influencing the cranio-sacral system. By normalizing the environment around the brain and spinal cord, and enhancing the body's ability to self-correct, CranioSacral therapy is able to alleviate a wide variety of dysfunctions, from chronic pain and sports injuries to stroke and neurological impairment.
What conditions do CranioSacral therapy address?
Migraines and Headaches – Chronic Neck and Back Pain – Autism – Stress and Tension-Related Disorders – Motor-Coordination Impairments – Infant and Childhood Disorders – Brain and Spinal Cord Injuries – Chronic Fatigue – Fibromyalgia – TMJ Syndrome – Scoliosis – Central Nervous System Disorders – Learning Disabilities – ADD/ADHD – Post-Traumatic Stress Disorder – Orthopedic Problems
Prenatal Massage
It is easy to think of massage as a luxury to indulge on occasions, but one of the most beneficial times for massage may be during pregnancy. Prenatal massage is specifically tailored to the needs of pregnant women and their changing bodies. Carrying a baby inside of woman changes her center of gravity and puts a lot of stress on her back, neck, abdominal muscles and shoulders. Pregnancy also relaxes her ligaments, so that her pelvic joints are less stable, and changes her posture, pulling her pelvis forward. In addition, the extra weight she carries also puts stress on the lower back. Prenatal Massage is a healthy way to reduce stress and promote overall wellness because it relieves many of the normal discomforts experienced during pregnancy, such as backaches, stiff neck, leg cramps, headaches and edema (or swelling).
Thai Yoga Massage
Traditional Thai Massage, or Nuad Boran, is an Eastern healing system which utilizes acupressure, muscle compression, and assisted yoga postures and passive stretching to relieve tension, chronic pain, stiffness and loss of flexibility. The work can be anywhere from moderate to deep, but is especially useful for manipulation and release of deeper muscles. This is a truly rejuvenating full body treatment that will help relieve muscular tension, improve circulation, boost the immune system and balance the body energetically. This is an active massage with clothes on, no oils, and you work with the therapist on a floor mat.
Reflexology
Although commonly referred to as reflexology massage, the process is not actually a massage in the the usual sense. In a massage, pressure is applied over large parts of the body to target circulatory and muscular systems.  Reflexology massage is a therapeutic alternative treatment that is based on the notion that certain areas of the feet are connected by nerves to other parts of the body. When done by a skilled practitioner, reflexology is a deeply relaxing treatment with benefits (Reduces Stress, Improves the Immune System, Stimulates Function of the Nerve & Improves Blood Circulation) that can be felt throughout the body.
Reiki
Two of the greatest Reiki healing health benefits are stress reduction and relaxation. Stress reduction triggers the body's natural healing abilities, and improves and maintains health. Reiki healing is a natural therapy that gently balances life energies and brings health and well being to the recipient.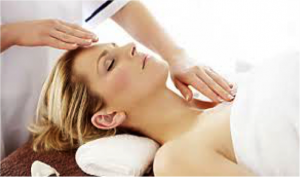 This simple, non-invasive healing system works with the Higher Self of the Receiver to promote health and well being of the entire physical, emotional and psychic body. Therefore it is truly a system of attaining and promoting wholeness of Mind, Body and Spirit.
Reiki is a specific type of subtle energy work in which healing is performed by the touch of the hands, allowing the flow of the energy from a limitless source to the patient via the Reiki practitioner. It is extremely powerful, yet gentle energy that can be easily channeled to yourself and others, just by intention.
Imbalances can be caused from many situations occurring in our lives, such as: emotional or physical trauma, injury, and negative thoughts and feelings that include: fear, worry, doubt, anger, anxiety, negative self-talk, toxicity, nutritional depletion, destructive lifestyle and relationships, neglect of self, and lack of love for oneself or others, from emotions that are not expressed in a healthy way.
Reiki is excellent for healing any physical, mental, emotional and spiritual issues of any kind and gives wonderful results.